World Braille Day, January 4th, 2020: It is true that blind and visually impaired people can't see but who said ever that they can't feel, express or read? The blind community is very much capable of achieving their dreams when provided with the right resources and aid. Thanks to Louis Braille for inventing Braille- the gift of touch for the blind and partially impaired.
World Braille Day 
Every 4th of January, we celebrate World Braille Day on the birth anniversary of Louis Braille who attended one of the first blind schools in the world, the Royal Institution for Blind Youth in Paris and transformed the 'night writing' first introduced by Charles Barbier into the language of the blind- 'Braille'. A tactile representation of alphabetic and numerical symbols using six dots to represent each letter, number, musical, mathematical and scientific symbols. 
Louis had lost his eyesight due to a childhood accident at the age of 5 but what he never lost was his courage to learn and succeed. In actual fact, Charles Barbier's impression of dots and dashes was originally invented for soldiers to communicate on the battlefield and when Braille learned it in 1821, he interpreted its complication, trimming it down from 12 to 6 dots cell in an area no larger than a fingertip.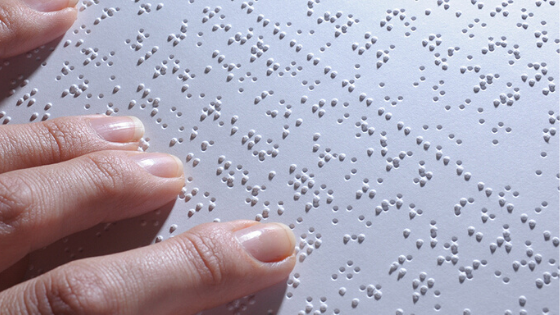 In 1829, Braille published this system but it was only in 1952 that his accomplishments were finally recognized by the French Government. Today, Braille has opened the door to literacy, intellectual freedom and equality on both national and international basis. It is used across many objects such as signs, ATMs, elevators, calculators, and more.
The Smiling Faces at Jyothi Seva Foundation
On the occasion of World Braille Day 2020, we recognize the 'Mission for the Blind' by LetsEndorse, Jyothi Seva Foundation, and Trestle Labs.
Jyothi Seva Foundation was established in 1991 as a home and school for the blind and visually impaired people with regard to their fostering, education, and rehabilitation. Trestle Labs is an assistive technology company founded by Akshita Sachdeva, Bonny Dave and Abhishek Baghel in 2017 that has facilitated immersive reading and learning experiences for people with visual impairment with their social innovation. 
We share a strong mission with both the thought leaders in supporting the blind community to become self-sufficient so that they no longer have to give up on their dreams and in December 2019, we all gave wings to this mission.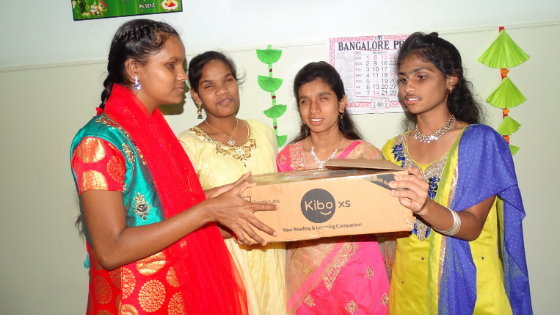 Trestle Labs's Kibo-XS is a device aimed to empower the blind community towards education, employment, and socio-economic independence. This affordable and portable device enables the visually impaired to scan and read printed, handwritten and digital texts and translate it to multiple Indian languages just by placing the text under the device's scanner. Kibo is compatible with web and mobile interfaces providing access to a digital library of 8.5 lakh books, 6 file formats support and reading out audio through images.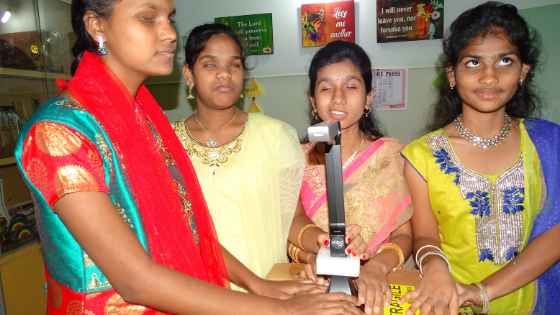 It is a matter of great appreciation that organizations such as that of Jyothi Seva Society and Trestle Labs make an effort to see the world through the eyes of the blind and join us on our purpose to impact the lives of vision-impaired people. Happy World Braille Day 2020!
Comments
comments