In light of the 109th International Women's Day, we celebrate women who chose unconventional paths of perseverance, patience and positivism to serve their communities. We hope that this spark ignites the flame of ambition in every mind to #BeBoldForChange – which is the theme for this year's Women's Day.
1. Wilma Rodrigues, Saahas Zero Waste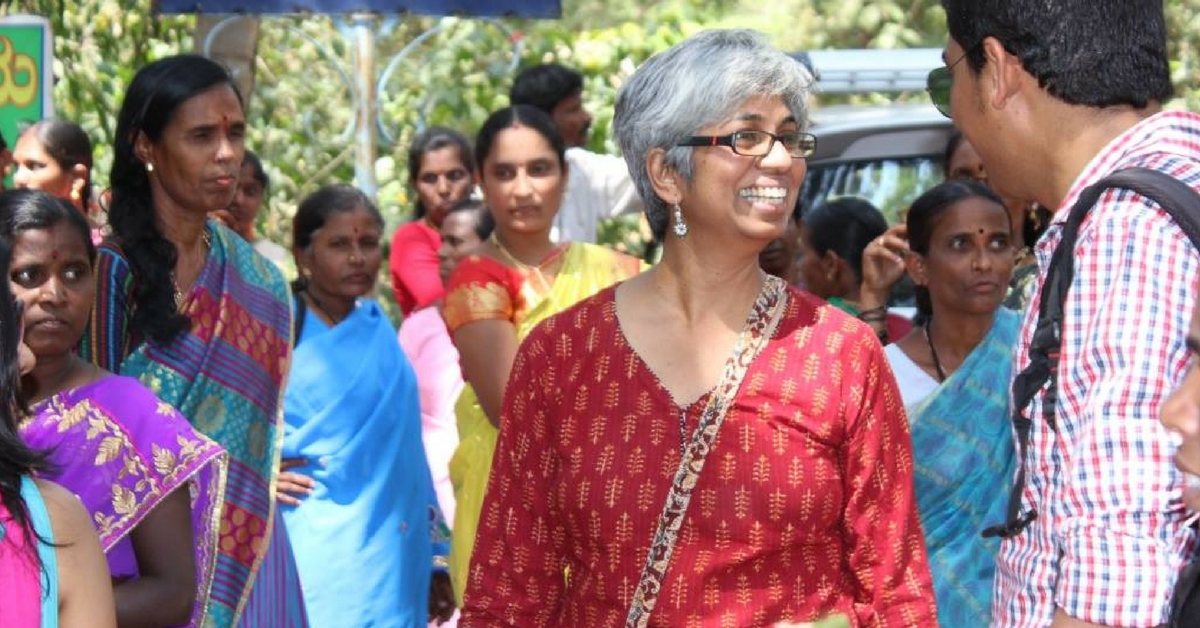 Hailing from a background in environmental sciences, waste issues bothered Wilma the most right from when she was young. When she moved to Bangalore, the city's waste situation was far worse than what you see today. This spurred her to start Saahas Zero Waste, which she began with a focus on implementing India's first ever waste management policies laid out by the government back in 2001. Over the years, she has successfully led Saahas to 13 major projects building capacities of public institutions like the Municipal Corporation.
But it wasn't easy to start with. She found it difficult to sensitize people about the issue and convince policy makers to follow their direction. But persistence and hard work paid off for Wilma in the long haul. "Never wait to do what you want to do, don't create unnecessary dependencies on yourself." she urges the women of our nation.
2. Madhu Singhal, Mitra Jyothi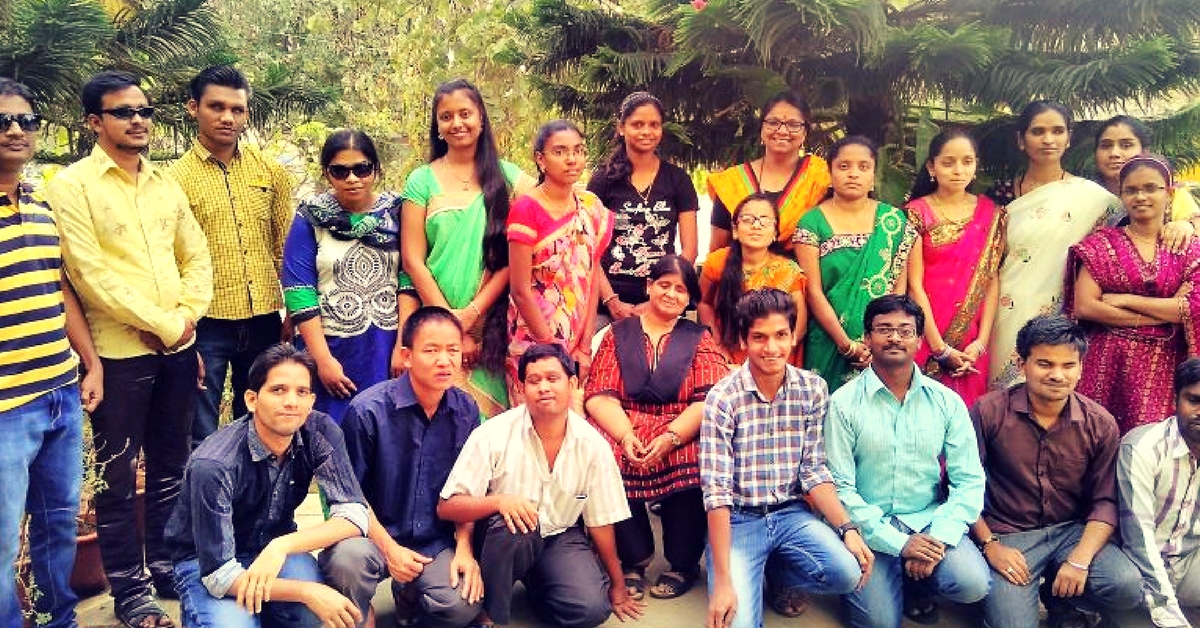 Having dealt with all problems herself, Madhu decided to do something for the visually impaired. Her inspiration were differently-abled seniors in her field doing great service for disabled communities. Madhu started Mitra Jyothi back in 1990 out of a garage, an organization dedicated to help visually impaired individuals lead dignified lives.
Her family was evidently worried and circumspect initially when she confessed her intentions to get into this line of work. They didn't initially believe in her capabilities to achieve what she sought, but as time progressed and she started getting results, they trusted more in what she could achieve. "People who see womanhood as a disability should look at us and realize that everybody in this world is equally able." she proudly says.
3. Maria Santa Maria, Diya Foundation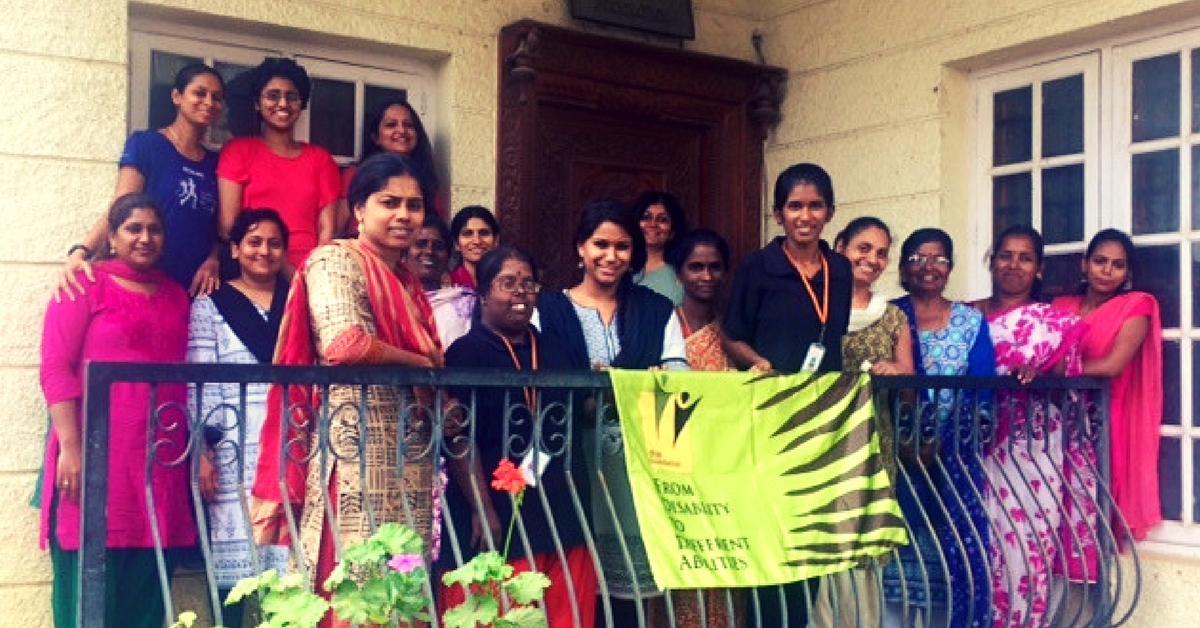 Maria wasn't happy with what she was doing in the corporate world. One fine day, she got the opportunity to volunteer at a special school in Bombay. When she got to work with the children from this school, she realized that you don't need big money to do great things in life. You could make real difference by just dedicating your time for a cause. She quit her job, got qualified as a special educator during her Masters and started Diya Foundation, a vocational training cum sheltered workshop for youth and adults with disabilities.
The biggest hurdle she faced was her own fear of failure – what to do, how to manage the organization, where to get the money come from – because she felt accountable for bettering the lives of her students. What worked for her in overcoming these challenges is putting aside all conversations and just focusing on doing what was needed to be done. Today, she finds satisfaction in seeing her students do productive work – the same people were thought of as a burden on their parents!
4. Richa Mohan, Empowering Minds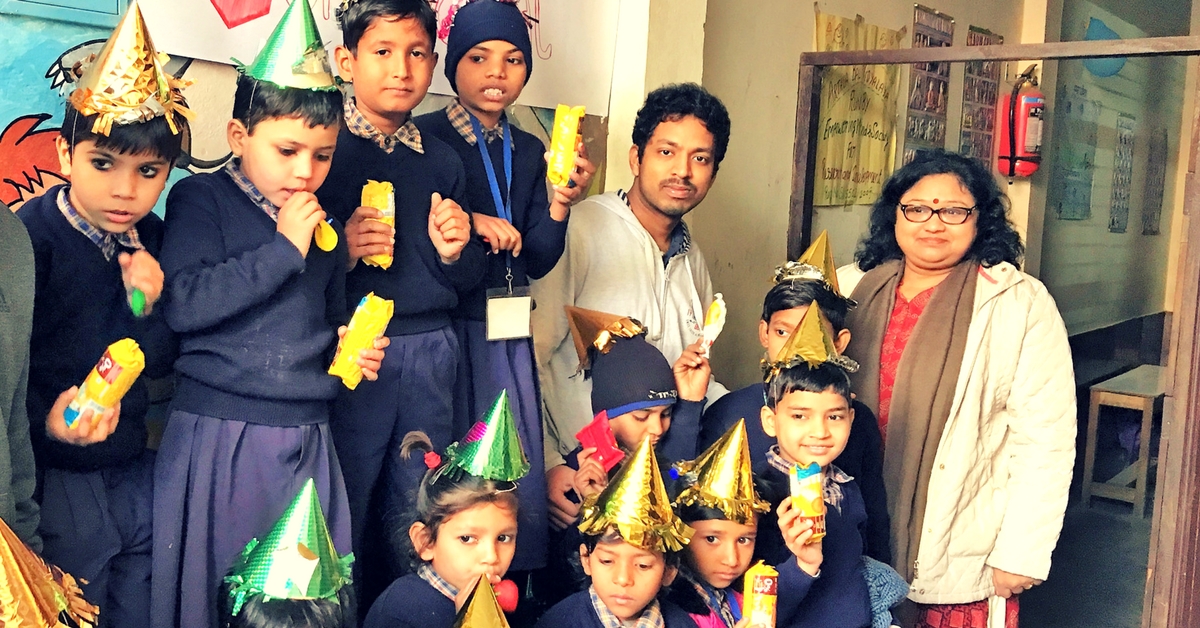 Richa wanted to serve the needy and the disadvantaged from a young age. It was her mother who inspired her to get into the social development field. After completing her higher studies from DU she decided to get into the social sector and started her career as a clinical psychologist at Amar Jyoti. In her long and illustrious career she worked with many grassroot – level NGOs to social research and consultancy firms before finally deciding to open her own NGO in 2009. Her NGO is called Empowering Minds (EM) and works in the field of Education and Mental Health. The EM education centre in Arthala, Ghaziabad provides formal and non – formal education to 140+ children from poor families. Richa is also a psychosocial expert with special focus on bleeding disorders community and other chronic disorders. She is currently the chairperson of the psychosocial committee of World Federation of Hemophilia, a partner organisation of WHO. Richa loves traveling, and luckily for her; her work has taken her to many amazing parts of the world. "My work is my passion and my joy,' she says signing off.
5. Sanghamitra Iyengar, Samraksha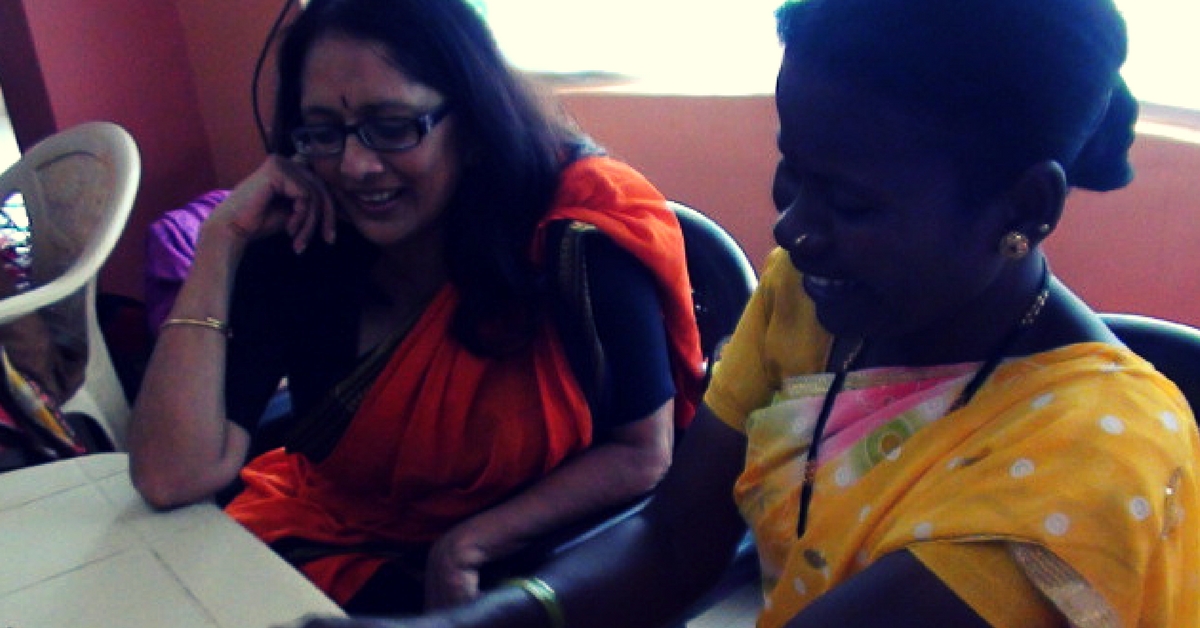 Sanghamitra worked as a mental health practitioner, at a time when HIV AIDS was getting recognized as a problem. She saw people not realize the emotional changes people went through when they realized their life would no longer be the same after HIV. She witnessed entire families collapsing due to the disease! This triggered her to begin Samraksha, one of the first organizations in India for the AIDS affected.
In the early days of Samraksha, it took Sanghamitra and team a long time to convince people that HIV was a grave issue. There was also this problem of sex workers and transgenders getting unfairly abused by lawmaking authorities. But soon, these people understood their rights and learned how to stand their ground. "The hurdles are more now though", reveals Sanghamitra, "with policy makers withdrawing their support, with the change in public conception that HIV is no more an issue!" Years of work done by organizations like Samraksha is in serious danger of going back to zero, but Sanghamitra keeps the team inspired to continue breaking taboos and rally against morale brigades – to stay in the fight!
6. Dr Deepa Kannan, Healthbox India Trust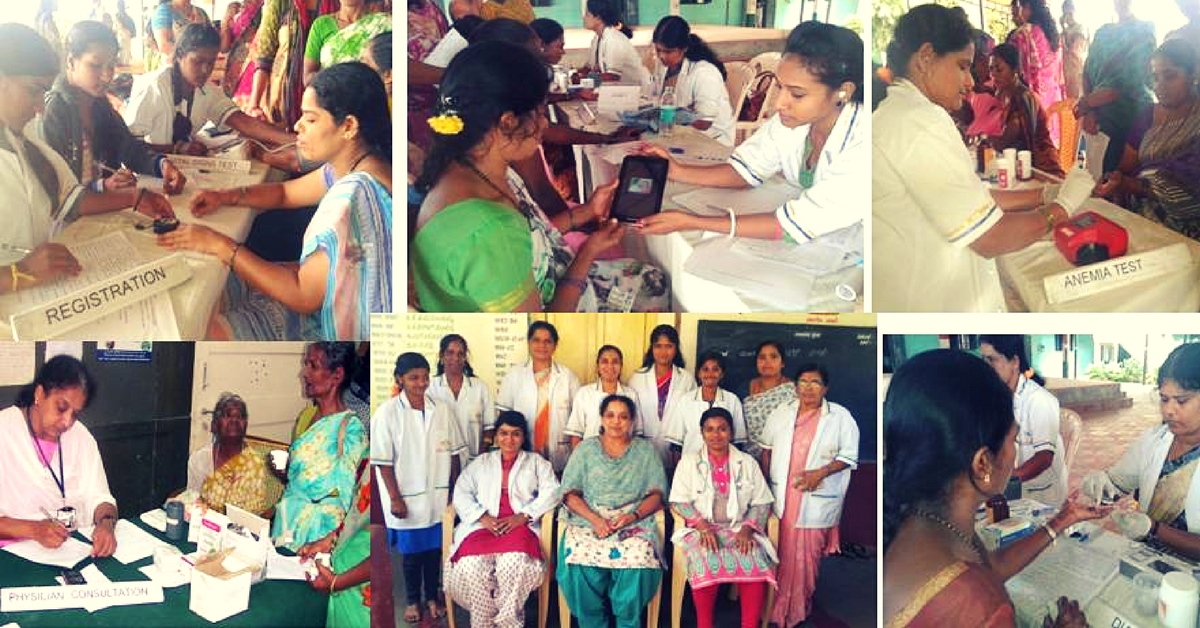 A gynaecologist by profession, Deepa worked at a nonprofit health center serving lower income women. The focus of the center was more on reproductive and child health and nothing much was done for non-communicable diseases like Diabetes and Cancer. So she teamed up her colleague Anuradha to build Healthbox, an organization empowering health workers with technology to tackle and prevent these diseases.
Convincing women to visit their camps was challenging. But things got better when these camps helped underprivileged women identify diseases they never would've identified otherwise!
7. Marta Vanduzer Snow, Better Village Better World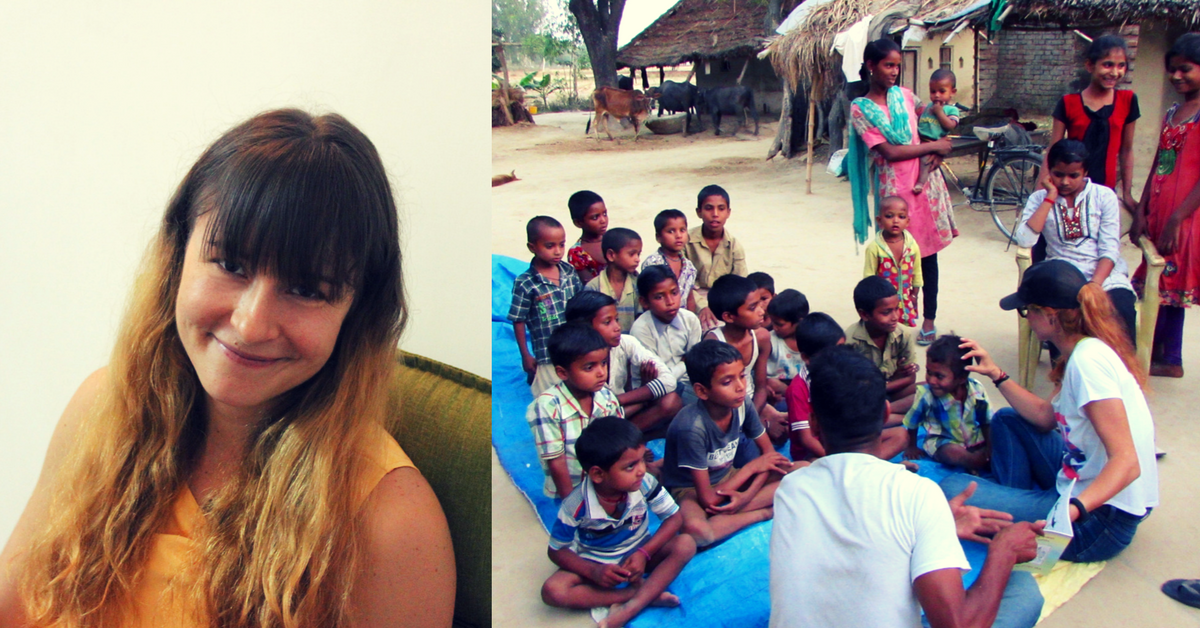 Hailing from USA, Marta travelled across the globe to India in her 20s to join a social organization. It was primarily a desk job for research. But she quickly moved on to the thick of the action, building toilets and roads for villagers in Uttar Pradesh at comparably lower costs incurred by government projects.  
"Whenever a new person enters a community there's a certain level of suspect or mistrust because you're new, but with time you build relationships through your work. What I hope I can do with my life is something that matters – nothing compares to the feeling of a long day of work and seeing what you achieve at the end of the day!" Marta recounts her experience.
"I think we need more action than talking. Signing a petition isn't enough. Consumption is part of the problem. Action guided by love and compassion, that's more important." she believes.
8. Hansa Nundy, Jyoti Development Trust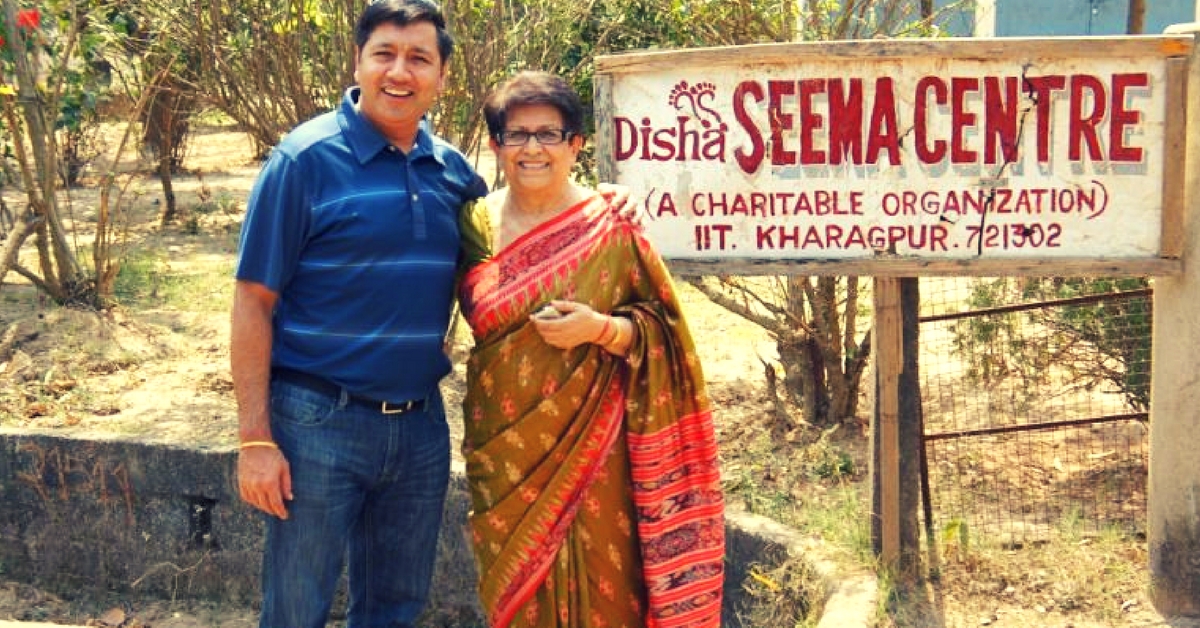 Ever since she was a little girl, Hansa had a strong desire to serve the underprivileged. She remembers giving away her birthday dress and shoes to an underprivileged kid.
"I have always tried to create my own path. When I decided to take the plunge into social development, I spent months working at a village in West Bengal – talking to people, trying to convince village youth to join hands with me. For 6 months, I had absolutely no success and it was difficult to get people to listen to my ideas. It's then that I decided to 'show, not tell' by building a school with all I had. That's how Jyoti Development Trust started." Hansa reflects upon her up-and-down journey so far.
"When I now see kids from the same village eating their meals together, singing and dancing and playing – living to their potential far from the vagaries of rural life, I feel invigorated." she gleams.
9. Sunidhi Kant, Reaching Sky Foundation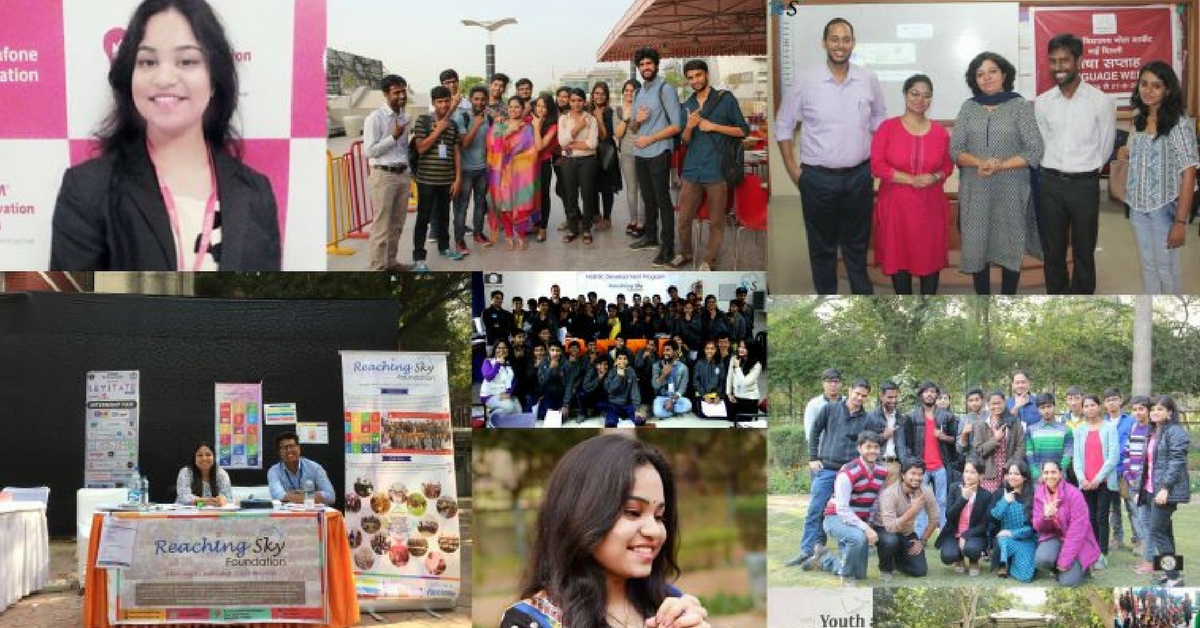 Sunidhi is a believer in the concept of empowering yourself to empower others. When she felt this big lack of capacity building among the young of our nation, she co-founded Reaching Sky Foundation with Rishi Banshiwal to harness this huge potential of youth for good.
Sunidhi got into the World of volunteering at an early age, discovering how easy it was to make on ground difference. "I found these experiences powerful enough to fuel personal growth. I had aspirations before to pursue a different career, but volunteering managed to draw me into the social space." says Sunidhi.
Making the initiative sustainable was her biggest challenge, she believes. She soon found loopholes in how social projects were planned, and hence began to work towards using available resources to their fullest potential. Lookout for her knocking on your door if you're a youth of our country 🙂
10. Swapna Mukhopadhay, Arpan Mukhopadhyay Memorial Trust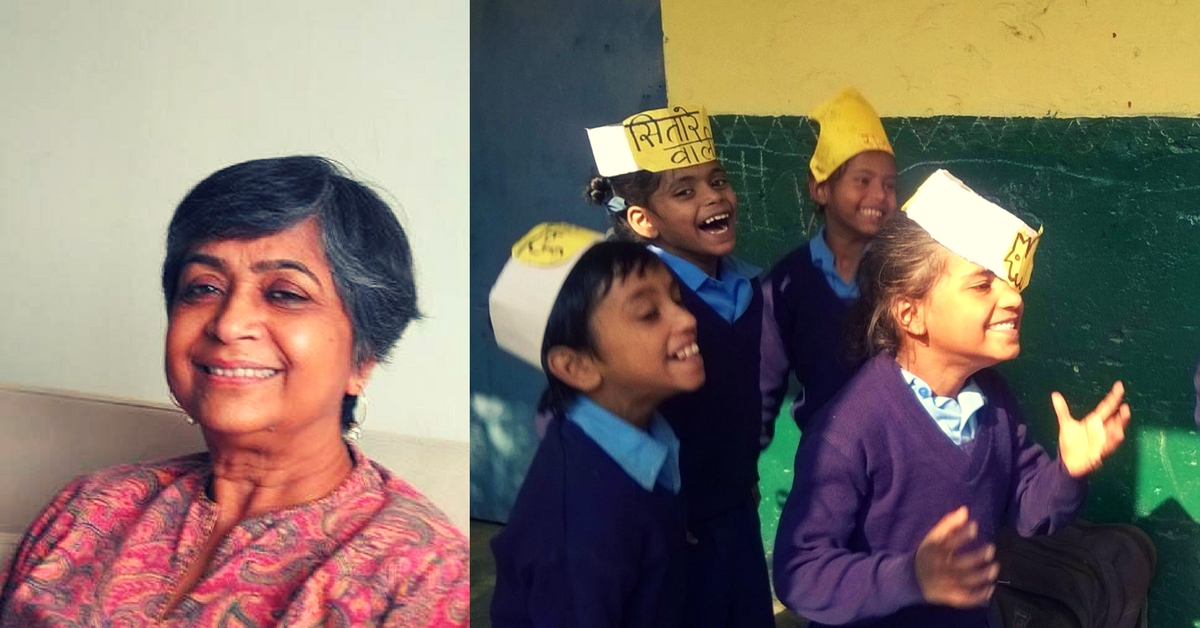 Swapna studied economics abroad in the US, and found it unnecessarily noncontextual. So she would wander off towards learning how she could use her learnings in the real world. When she came back to India, she engaged herself in on-ground socio-economic research, her work got recognized by organizations abroad who would invite her to work with them. These experiences broadened her scope and her exploration of fields like women & poverty research opened her eyes to the World's problems. This also dragged her into the world of NGOs. One NGO approached her with an offer to become their director. Although surprised at first, she found herself involved with this organization and realized there were lots of problems and lots of work to do. She quit her day job to pursue this, ending up "stuck" with this NGO for 13 years!
At the age of 60, she decided to start Arpan Mukhopadhyay Memorial Trust (an organization which works for the poor learning-disabled children) in memory of her son Ali who inspite of being dyslexic, was an extremely talented painter/sketcher (his work published as a book sold more copies than forecasted!).
11. Bhagya Rangachar, CLT India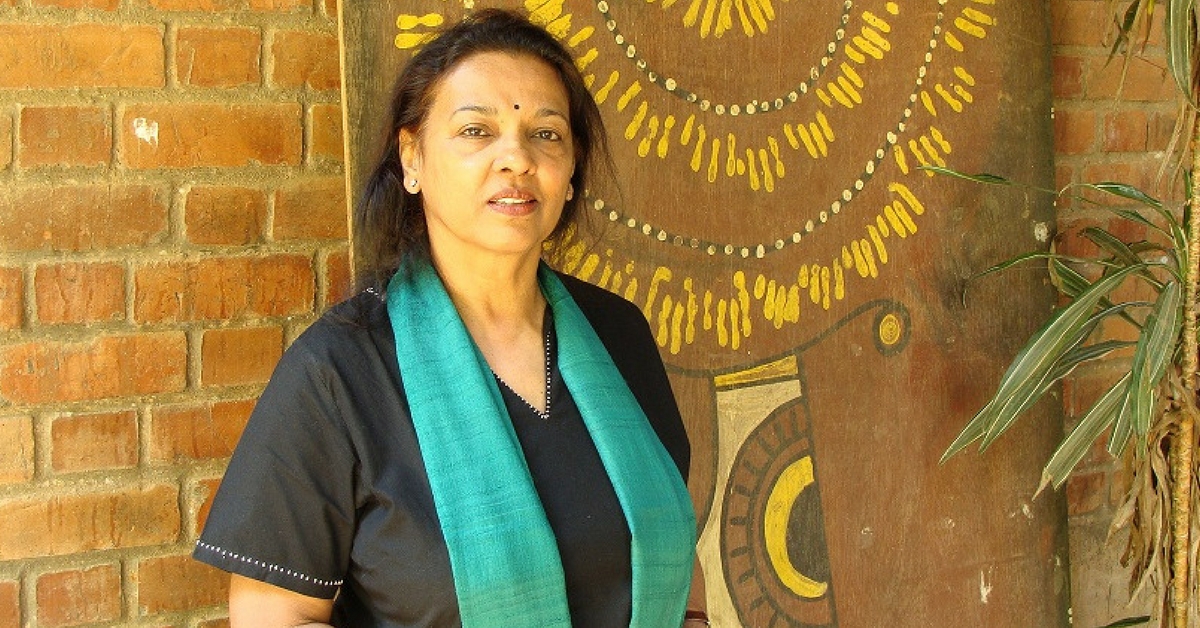 "Although the decision to set up a non-profit in India was a decision that came about in a quick succession of events within a few months of my visit to India from U.S. on a one-year stint; work in developmental sector happens over a period of time. And, when the timing is right, it falls into place. I had been engaging with the social sectors even while I was working for technology companies in U.S." Bhagya began with a dream and the burning desire to create equity for every child with access to quality education, regardless of economic and social challenges. The dream has taken shape to CLT India, an organization which has impacted more than 500,000 children across India!
"There has to be a cultural revolution and a shift in the way we raise our sons and our daughters; it is about self-perceptions and self-esteems and man-woman dynamics in our families, schools and society. It is almost impossible to address these social ills with projects and initiatives." is what she preaches about women empowerment and gender equality issues in India.
12. Gagan (Liza) Chawla, Chhoti si Asha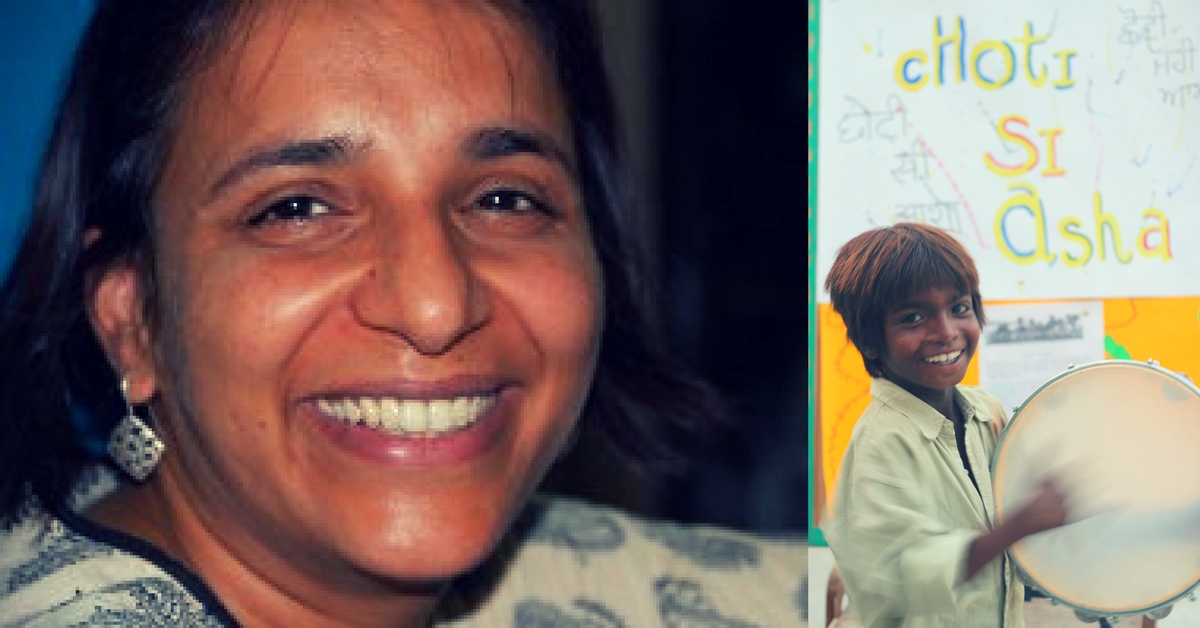 After working in the IT world for 7 years, Liza wanted to connect with the grassroots of India – she started going to Sector 17 Plaza in Chandigarh, getting together some street children and spending time with them. Realizing their needs, she tried working with these street children and their mothers – giving them exposure to
a better World. She quickly found people connecting with this idea and that's how Chhoti Si Asha began. Today, it has developed into a program where the team works with slum women (and their children) to make wonderful handcrafted products (fashion accessories and home accessories).
13. Sujata Mukherjee, Ashwini Charitable Trust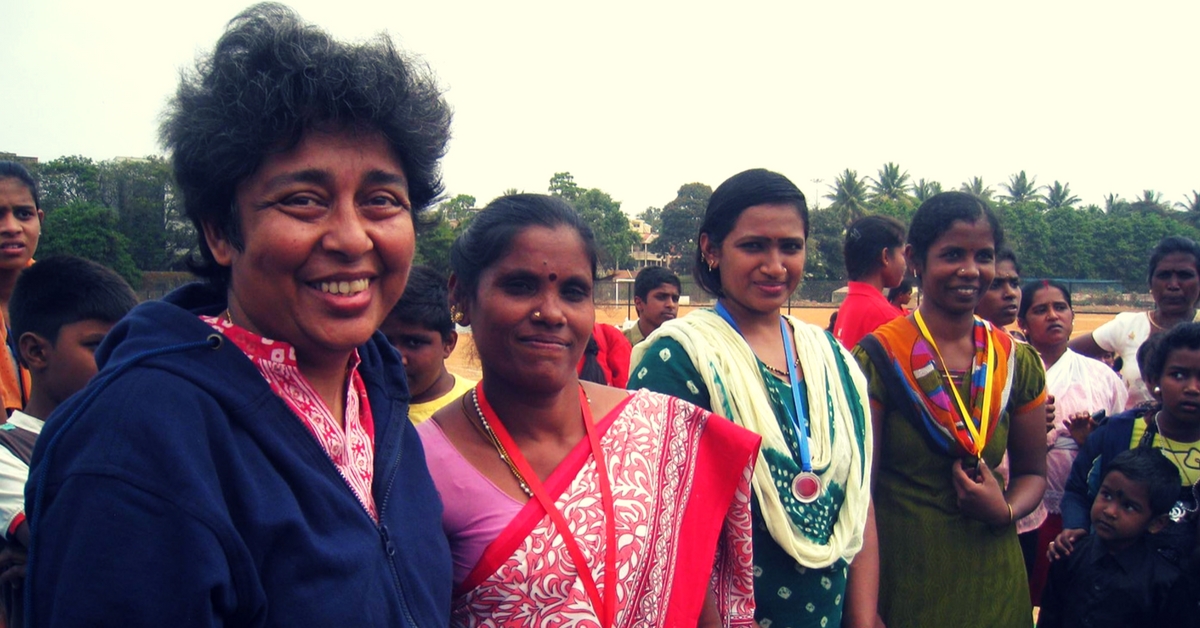 It began with a humble act of humanity for Sujata. Back in 2000, she set aside Rs 5000 to sponsor the education of an underprivileged child going by the name of Ashwini. Her efforts were appreciated by the women she knew, who soon joined forces with her to turn this to a bigger movement. Ashwini Charitable Trust (ACT) was born as a result, the organization which as of today provides full support to these children, enabling them to achieve their dreams. Interestingly, ACT is majorly run by volunteering women who have kept the movement going.
14. Nandita Aras, Step Up For India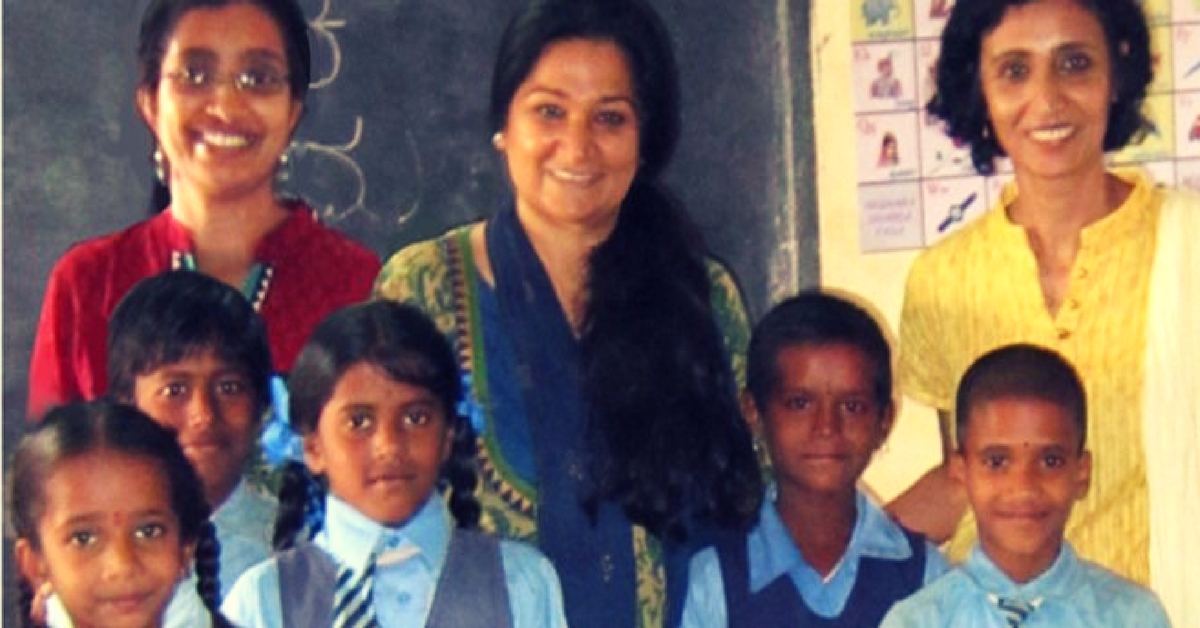 As a young theatre actor in Mumbai, Nandita realized how extraordinary it is for girls and women to get unqualified support from their parents for live's choices and hence how important it was to do your bit for those who didn't have these privileges. In theatre, she was surrounded by great minds with strong opinions on a whole host of issues. As she began directing plays, she felt the need to find her own voice, to understand the underlying socio-political dynamics of the stories they presented on stage. This led to her desire to work on ground and make a difference.
She first began visiting government schools to explore the possibility of students using theatre as a forum for reflecting on self and society. But in all these schools, the teachers and HMs were very clear about their immediate requirements. If volunteers could speak English, they wanted them to teach the children English. The system was in need of a specially designed program to meet the learning needs of children from underprivileged backgrounds, specifically structured to solve the problems associated with a volunteer based teaching system. Step Up for India was launched in 2013 along with Shanthi Nair and Sangna Laksmi to design this missing piece in a form that would allow such a program to scale across India. In June 2013, 30 volunteers began using Step Up for India's Basic English Program to teach in 7 classes in Bangalore. Today over 230 volunteers are using this program to teach over 1300 students from 4th and 5th std. in 43 classrooms across Bangalore and Delhi!
We hope these stories inspire you to be bold for change. Help spread the word to recognize the work of these amazing women of our nation. And there are more ways in which you could catalyze change by joining the LetsEndorse community, learn more at letsendorse.com.
P.S. This isn't an exhaustive list, so if you know women who should be featured here, comment below and we'll share their stories. Also, feel free to let us know your views and opinion in comments.
Comments
comments