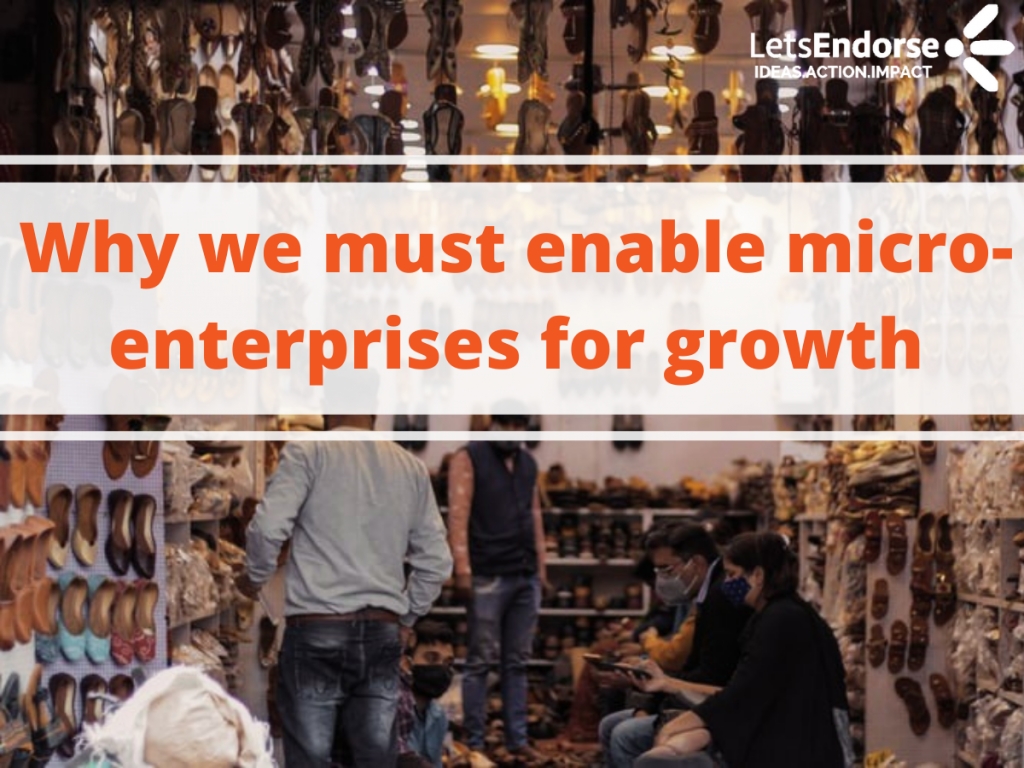 Employing about 11 crore people, contributing about 30% to India's gross domestic product (GDP) and 48% of overall exports-the Micro, Small and Medium Enterprise (MSME)  sector is undoubtedly an integral force in driving the economic growth of our country. As per data given by the MSME Ministry in it's annual report in 2019, 99.4 percent of MSMEs are micro-enterprises. Hence, the sector remains dominated by micro-enterprises. 
Recognising the critical role of MSMEs in accelerating economic growth, the government has rightly launched various initiatives to make it easier for MSMEs to do business, access credit and for people to set up new enterprises. The Government's vision of making India a $5 trillion economy banks on the MSME sector to make a $2 trillion contribution to this figure. Enabling people from the Base of the Pyramid (BoP) to start and scale-up their micro-enterprises will not only drive economic growth but also improve the lives of the poor and marginalised. 
Micro-enterprises champion inclusive growth 
Almost half of the micro-enterprises are present in rural India which boosts local economies 

Socially backward groups own 66.2 percent of micro-enterprises as opposed to only 33% of small and medium enterprises. Enabling micro-enterprises will impart resilience to Low Income Households (LIHs)

97 % of employment generated by the MSME sector is attributed to micro enterprises
Micro-enterprises are often small-scale enterprises that are informal. With limited requirements of investment and educational qualifications to set it up, they are a relatively accessible source of livelihood for the poor. Entrepreneurs are driven by their desire to harness an opportunity that they have identified, but when poor people start a microbusiness to make ends meet they can be seen as a 'reluctant entrepreneur'.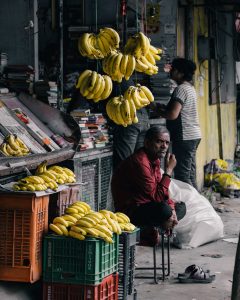 What it takes to put 'reluctant entrepreneurs' on the path to profitability (and growth)
When a person starts a business out of economic necessity, they do it to support their family and earn a decent living. Many micro-entrepreneurs fall into the trap of running very small operations which end up making very little money. The growth that the business needs is only possible when they scale their operations. Micro-entrepreneurs continue running enterprises for meagre profits because they lack the support and know-how needed to formalise their businesses, borrow money and scale-up. 
Formalising micro-enterprises 
Getting the necessary licenses and registrations to formalise an enterprise can seem like a daunting task to the average individual. This is an even more daunting task for the poor and uneducated who have limited interaction with such offices and resources . They would rather avoid this process and the expenses that it brings. People who are running a small business to support their family and make ends meet are likely to think about survival first, and growth later. Making the process of obtaining licenses easier and highlighting the benefits of obtaining them can encourage compliance. 
Mentoring on best practices
Micro-entrepreneurs are extremely resourceful individuals who can find ways to make money out of very little but they often do not have a growth mindset.
They are unable to spot inefficiencies and opportunities for improvement in their businesses because they are not looking for it. That is where mentorship comes in. Most businesses fail in the first year of starting up due to the many problems that are likely to arise in this period. A tech-and-touch model of mentorship can help micro entrepreneurs navigate these problems, formalise their enterprises, and look for growth opportunities. 
When micro entrepreneurs are formalised and geared for growth, they will become become easier to lend to. Undoubtedly, they are positioned to create livelihoods for the underprivileged as well as usher in economic growth for the nation. However, we need ecosystem enablement to make this happen. It is true that we must close the credit gap for MSMEs and providing them timely access to finances. If that is to happen, we need to first close the  less obvious gaps that lie in the form of lack of formalisation, lack of ecosystem enablement and mentorship support. 
Comments
comments