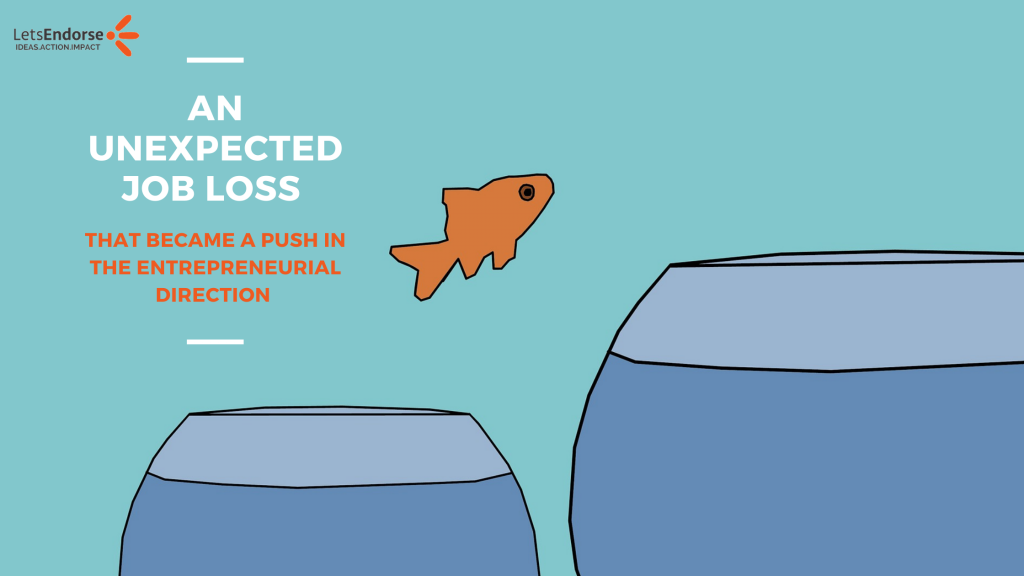 Statistics about job losses started coming in soon after the lockdown was announced in late March (2020) and continued to be on news headlines for months. In the period between April and Aug 2020, about 21 million salaried employees lost their jobs in India, reported the Centre for Monitoring Indian Economy (CMIE). This figure is inclusive of support staff among salaried employees, industrial workers and white-collar workers.  30 year-old Biswamitra Padhan from Balangir in Odisha was unlucky to be among the millions who were left jobless due to COVID-19 [1]. However, he found his way through this challenging and uncertain time by looking towards new possibilities and starting a small business of his own.
The value of resilience
It requires time and effort to turn a situation as grave as a job loss around, especially when it is an unexpected job loss caused  by a global pandemic. Biswamitra had to keep himself positive and motivated through almost 7 months of being unemployed to be able to develop an entrepreneurial spirit. Starting afresh when one has been laid off is definitely not an easy road. One needs tools to make sense of everything and stay motivated in the process. For Biswamitra, it was his innate quality of resilience that helped him overcome this challenge. He had been born into a family that was dependent on agriculture for their livelihood. Growing up, he had faced several financial difficulties which made him take the decision of not continuing with the family's profession in his youth. He moved out of his house after his graduation to prepare for competitive exams that would get him an entry into a government job. He saw a government job as a way of building stability and a better life for himself and his family. Despite his best efforts, he was unsuccessful in clearing those exams and he could not land a government job. At this time too, it was his quality of resilience that guided him to make the best out of a bad situation and to keep working.Instead of getting dejected, he took up a low-paying job at a private company where he was working long hours so that he could at least contribute to his family income. 
An entrepreneurial spirit needs an enabling ecosystem
When the pandemic and the ensuing lockdown left Biswamitra without any source of income, it had been years since he had started working at the private company. He did not have any other prospects ahead of him. According to the Centre for Monitoring Indian Economy (CMIE),  farming was the last resort for people who had lost their livelihoods due to pandemic. It reported that the number of people employed in farming increased by 14 million as compared to the figure in 2019-20 [1]. This was something that Biswamitra had tried to escape in his younger days when he went out to pursue a government job and eventually started working at a private company. Going back to farming would have been a big defeat for him. Like many of us during that phase of lockdowns, he was using social media extensively for information and entertainment. Through a social media post,  he learnt about our initiative- Mission Swavalamban and the hand-holding, mentoring, startup business plan and other support being offered to people who were starting a small business. Mission Swavalamban is our flagship project in partnership with Small Industries Development Bank of India (SIDBI) that aims to identify, nurture and  enable 10,000 people to become  micro-entrepreneurs in a bid to boost hyperlocal livelihood creation. He called on the toll-free number '1800-121-1265'  dedicated to Mission Swavalamban and entered his pincode as instructed. The team of Mission Swavalamban got in touch with him, understood his  situation, and created a profile for him.
When he was talking to the team of Mission Swavalamban, they discussed several small profitable  business ideas that he could start. During one of these conversations, the team learnt that Biwamitra was passionate about fitness and hadn't missed a single day of workout. The team conducted a market/competition study for a gym and provided him counselling and guidance throughout the process. There was very little competition for a gym/fitness center in the area and he decided to go ahead with the business idea and start a small business.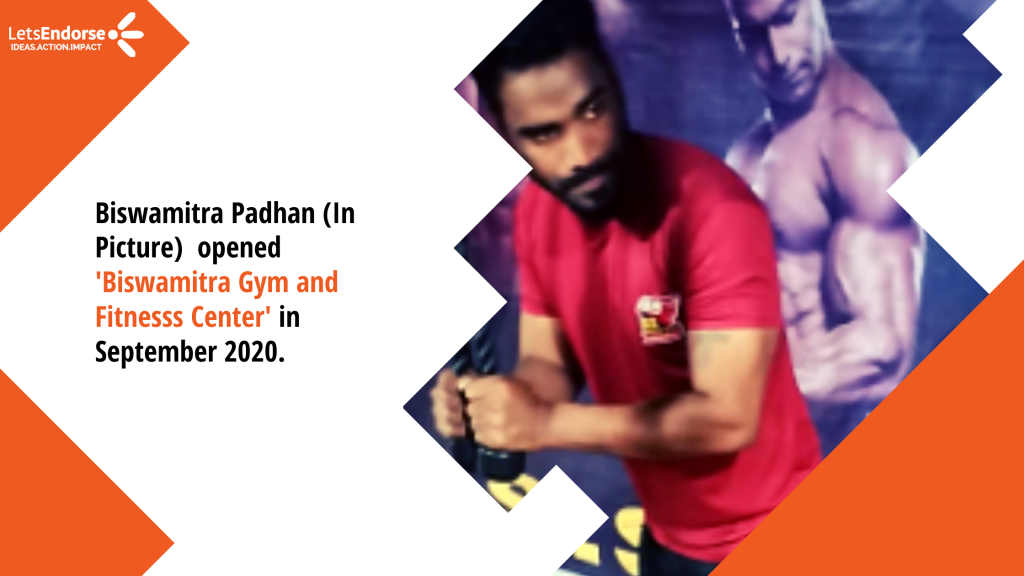 He started 'Biswamitra Gym and Fitness Centre' in his hometown of Balangir, Odisha with a self-investment of ₹ 3,00,000. His family and friends helped him with some of the capital and the equipment dealers agreed to accept the payment in two installments which brought him some relief. This was a chance for him to do something he would have never had explored otherwise. It was only when he was pushed to the wall that he took the risk to start something of his own. For first-generation entrepreneurs, such support is crucial to help turn their desire of becoming an entrepreneur into reality. Many aspirants in India lack the know-how and skills needed for starting a small business and an enabling mechanism can accelerate the pace of enterprise creation which will in turn help the country overcome economic de-growth. 
Starting up is path trodden by very few
Entrepreneurship is not seen as an aspiration in India and most people seek the security of a government job. Biswamitra did not have anyone in his family who had a business background which made it even more difficult for him to startup. He had an entrepreneurial spirit but he did not know how to prepare a robust startup business plan, which government schemes to apply for and how to go about procuring equipment for his gym. That is where ecosystem builders like Mission Swavalamban come in. It works to provide a 360 degree enablement towards self-employment which can involve a range of activities such as analysing persona-market-business fitment, connecting aspirants to skill training institutes, helping in identification of suppliers and location, creating robust business plans, linking them to fitting credit schemes, applying for them and managing licenses an certifications, building forward and backward linkages and so on.
With the help of the team of Mission Swavalamban, he procured materials for his gym, registered his enterprise and established market linkages. He now has 70-80 members registered with his new gym. When we checked in with him in  December 2020, he was earning a monthly income of ₹ 30,000 per month from his business. His business is on a trajectory of growth as his income had increased to ₹ 45,000 per month by the end of January 2021. Most importantly, he is doing something that he is passionate about and is self-reliant. 
It is heartening to learn that he has been able to instil a passion for fitness in people and has inspired many to follow a healthier lifestyle. His clients are now requesting him to stock more fitness-related goods such as protein powder, healthy foods and gym accessories. It surely seems that  there is scope for expansion for him and he is currently exploring the idea of availing a loan to scale-up his business with the help of Mission Swavalamban. From having no source of income to becoming a self-reliant entrepreneur, Biswamitra's journey is a shining example of what is possible if we are resilient in the face of hardships. 
[1] https://indianexpress.com/article/business/economy/slump-in-growth-starts-showing-about-21-million-salaried-jobs-lost-in-apr-aug-6588479/
Comments
comments